Building-integrated photovoltaics (BIPV) are photovoltaic materials that are used to replace conventional building materials in parts of the building envelope such as the roof, skylights, or facades.They are increasingly being incorporated into the construction of new buildings as a principal or ancillary source of electrical power, although existing buildings may be retrofitted with similar technology. The advantage of integrated photovoltaics over more common non-integrated systems is that the initial cost can be offset by reducing the amount spent on building materials and labor that would normally be used to construct the part of the building that the BIPV modules replace. These advantages make BIPV one of the fastest growing segments of the photovoltaic industry.
SE-BIPV-1200-150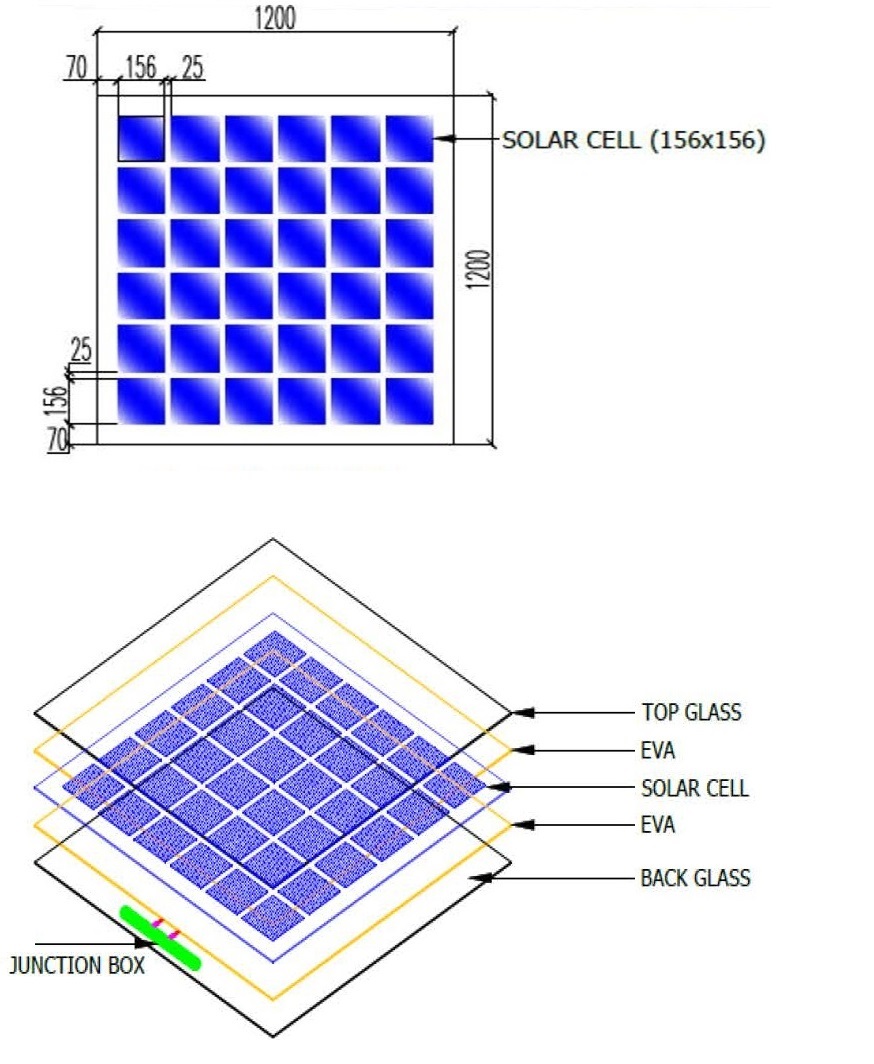 Sunseap Leasing' first BIPV solar leasing is a innovative project that delivers a "green energy solution" with good design and aesthetic appeal at its core. The incorporation of BIPV delivers a high level of energy efficiency as well as meeting the changing needs of the market.
Most of Sunseap Enterprises's BIPV are made-to-order, to ensure the perfect integration into the building facade.
Physical Specifications
Top Glass–EVA–solar cells–EVA–back glass.
Top Glass-5mm Tempered glass, Low iron content solar glass
Back Glass–5mm Tempered glass, Low iron content solar glass
Solar Cells–6pcs per one row (6rows)
Spacing–25mm Vertical and 25mm Horizontal
Module dimensions–1200mm(L) x 1200mm(W) x 12mm (Thk)
Electrical Specifications
Solar Cell Type–Crystalline Silicon Cell  (Poly)
Vmp=19Vdc, Imp=8.5Adc, Voc=21.2Vdc, Isc=9.01Adc
Pmp=160w at STC
Visual Light Transmission 32%
Contact us