Cripton can design and supply different kinds of Roof Bracket according to corresponding roof top form. We have rich construction experience and mature design scheme to reduce the weight of roof as much as possible under the premise of sufficient structural strength.
Aluminum Alloy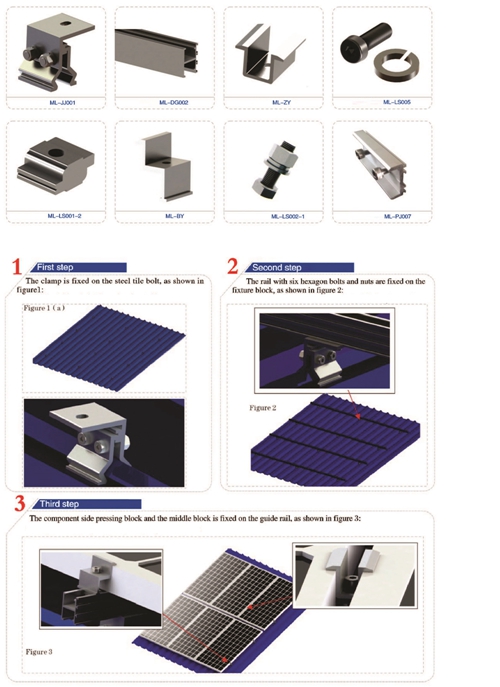 The Aluminum support has the advantages of anti-corrosion, non-rust, beautiful and easy installation.
Support system includes the base,  joint, guide rail, Lateral pressure block and another stent accessories.
In addition to that manufacturers have pre-installed the necessary washer ,bolt and nut , screw , so that the brackets are convenient for quick installation .
Due to the adoption of various specifications, the aluminum alloy pv bracket can not only be freely chosen by the vast number of users, but also meet the needs of different countries and regions with different longitude, latitude and meteorological conditions.
Installation place:  matel roof
Drawing force:  1000N
Wind load:  40m/s、32.5kg/㎡、class 13
Snow load:  70kg/㎡
Module type:  Frame
Material: Aluminium
Warranty : 25 Years
Contact us